Rock-Solid Workbench
A large, heavy-duty workbench that's easy to build. Combining traditional joinery and modern materials is the key.
Although the size of this bench is what you first notice (it's nearly eight feet long and three feet wide, not including the vise), it's really the construction that makes it interesting. It's a blend of old and new technology. The base is built of heavy, solid lumber, using traditional mortise and tenon joinery. But the top is constructed primarily of MDF (medium- density fiberboard). So as well as being flat and stable, it has the additional benefit of being quick and easy to make (unlike a top that is glued up from solid wood). Another nice feature are the rows of dog holes along the front and left side of the bench. Combined with a few simple accessories , these make it easy to hold a workpiece while routing, sanding, or planing.
What you get in the Rock-Solid Workbench plan:
17 pages of step-by-step instructions
100 full-color photos, illustrations and exploded views
Materials list and cutting diagram
Standard Version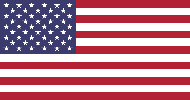 Learn more about our standard plans
Rock-Solid Workbench Plan
WS13306…$15.95
Metric Version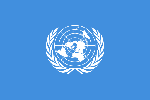 Learn more about our metric plans
No metric version of this plan is currently available.
Note: After your purchase, you will receive an email with instructions for logging in to download the plan.
Similar Woodsmith Plans
---