Rip Fence Accessory System
Versatile add-ons increase accuracy, improve safety, and help you get the most from your table saw.
The accessory system you see here starts with a platform that attaches to your rip fence. It accepts several handy add-ons. There's a stop for making short crosscuts, a plate for attaching featherboards, and a dual-purpose fence for rabbets and wide workpieces. Finally, there's a dust-collecting blade cover to pull away chips and dust right at the source. Each accessory attaches quickly — so you're more likely to use it. And you can make the whole set in just a few hours. You'll find it's time well spent.
What you get:
8 pages of step-by-step instructions
30 full-color photos, illustrations and exploded views
Shop-tested tips and techniques insure your success
Retail sources for project hardware and supplies
Standard Version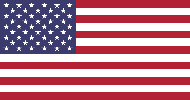 Learn more about our standard plans
Rip Fence Accessory System Plan
SN10334…$7.95
Metric Version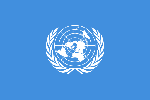 Learn more about our metric plans
No metric version of this plan is currently available.
Note: After your purchase, you will receive an email with instructions for logging in to download the plan.
Similar Woodsmith Plans
---