Fold-Flat Sawhorses
A unique design transforms a single piece of plywood into sturdy, versatile shop helpers.
A set of good sawhorses is an essential part of any workshop, but many sawhorse designs take up a lot of space. So we're always on the lookout for one that's compact but still rugged enough for heavy use. The version you see here is tough to beat. The idea came from a space-saving folding chair design. Each one is cut from a single piece of 3/4" plywood and folds out into a solid A-frame shape. To set them up, swing out the short leg and flip up a shelf that locks onto horns in the long leg.
What You Get:
4 pages of step-by-step instructions
11 full-color illustrations and photos
Cutting diagram and patterns
A standard and metric version of this plan is available. Please select the version of this plan that you would like to purchase.
Standard Version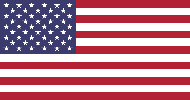 Learn more about our standard plans
Fold-Flat Sawhorses Plan
SN13814…$7.95
Metric Version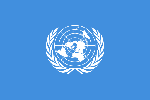 Learn more about our metric plans
Fold-Flat Sawhorses Plan
SN13814M…$7.95
Note: After your purchase, you will receive an email with instructions for logging in to download the plan.
Similar Woodsmith Plans
---