Precision-Cutting Small Parts Jig
This easy-to-build project makes it a snap to cut thin and small parts accurately and safely.
When it comes to cutting very small parts, most table saws are just not well suited to the task. The reasons are simple. First, the rip fence isn't designed for easy adjustment in very small increments (less than 1/32"). And even if you can dial in that level of accuracy, you still have the problem of controlling a workpiece before, during, and after the cut. This jig, with it's micro-adjusting rip fence and hold-downs, makes cutting small parts on a table saw both safe and accurate.
What you get:
9 pages of step-by-step instructions
More than 30 full-color photos, illustrations and exploded views
Includes plans for making a featherboard
Shop-tested ips and techniques insure your success
Standard Version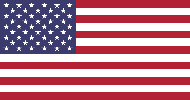 Learn more about our standard plans
Precision-Cutting Small Parts Jig Plan
SN10534…$9.95
Metric Version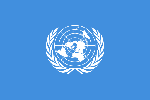 Learn more about our metric plans
No metric version of this plan is currently available.
Note: After your purchase, you will receive an email with instructions for logging in to download the plan.
Similar Woodsmith Plans
---