Panel-Cutting Lumber Cart
Corral your lumber and plywood in this easy-to-build cart. As an added bonus, it includes a clever plywood cutting system too.
These days, we use quite a bit of plywood for furniture and shop projects. But there are always odd-sized pieces left over, and these cutoffs can take up a lot of space. One solution is this lumber storage cart. This space-saving cart is divided into three storage areas. So now you can store excess plywood and lumber and find it easily when you want to use it. There are even a few shelves for storing tools and other accessories. But there's more to this cart than just storage. There's an easy-to-use cutting system that makes breaking down plywood panels with a circular saw a much easier task.
What You Get:
8 pages of step-by-step instructions
22 full-color photos, illustrations and exploded views
Shop-tested tips for cutting plywood to size
Retail sources for the casters
Cutting diagram. Materials list
A standard and metric version of this plan is available. Please select the version of this plan that you would like to purchase.
Standard Version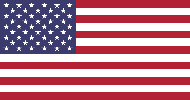 Learn more about our standard plans
Panel-Cutting Lumber Cart Plan
SN09916…$7.95
Metric Version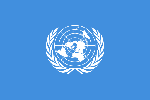 Learn more about our metric plans
Panel-Cutting Lumber Cart Plan
SN09916M…$7.95
Note: After your purchase, you will receive an email with instructions for logging in to download the plan.
Similar Woodsmith Plans
---