Palm Router Bases
Improve control and expand the utility of small routers with these versatile upgrades.
A palm router has become the go-to tool for many routing tasks. It's light, and easy to control, but powerful enough for most jobs. The only problem is that the base is small and provides limited support when working close to the edge of a workpiece. The router base you see here is designed to address this issue. The wide baseplate provides stability, which helps keep the router from tipping during use. And to ensure an accurate cut, there's a micro-adjustment feature that allows you to fine tune the bit location. There's even an option for routing along contoured edges. Some simple shop-made hardware is the key. And as a bonus, you'll find plans for a shop-made router trammel. Perfect, accurately sized circles will be a snap.
What You Get:
7 pages of step-by-step instructions
25 full-color photos, illustrations and exploded views
Full-size patterns
Retail sources for hardware and supplies
Standard Version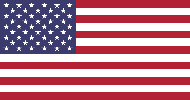 Learn more about our standard plans
Palm Router Bases Plan
SN11834…$9.95
Metric Version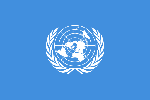 Learn more about our metric plans
No metric version of this plan is currently available.
Note: After your purchase, you will receive an email with instructions for logging in to download the plan.
Similar Woodsmith Plans
---