Notebook Computer Desk
Look past the classic design, and you'll find that efficient workspace is the name of the game here.
There's a lot to be said for downsizing — minimizing the clutter while maintaining the essentials. One way to work toward this goal is to make the most efficient use of limited space. Building this compact, drop-front desk is guaranteed to put you on the right road.
What You Get:
12 pages of step-by-step instructions.
Over 70 full-color photos and illustrations.
Additional guidance on stub tenon and groove joinery, cutting the tapers for the legs, and special instructions for installing invisible hinges.
A standard and metric version of this plan is available. Please select the version of this plan that you would like to purchase.
Standard Version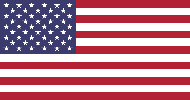 Learn more about our standard plans
Notebook Computer Desk Plan
WS19132…$12.95
Metric Version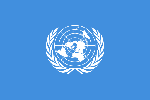 Learn more about our metric plans
Notebook Computer Desk Plan
WS19132M…$12.95
Note: After your purchase, you will receive an email with instructions for logging in to download the plan.
Similar Woodsmith Plans
---