Miter Saw Station
Fold-out tables, a stop block, and a mobile base extend the usefulness of your miter saw. There's also a convenient storage space for cutoffs.
With the miter saw mounted to the center cabinet, two long extension tables provide sturdy support on each side when you're cutting long workpieces to length. But there's more to these tables than holding up a workpiece. Each extension has a fence that will accept an adjustable stop block. A tape measure on each fence then lets you cut workpieces to length without measuring or marking them beforehand. And to save space when the saw is not in use, the extension tables fold to create a compact tool stand that can roll out of the way for storage, or out to the driveway to tackle the next job.
What You Get:
10 pages of step-by-step instructions
50 full-color photos and illustrations
Shop-tested tips for working with plywood
Cutting diagram and materials list
Standard Version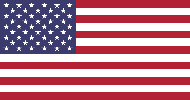 Learn more about our standard plans
Miter Saw Station Plan
SN03106…$12.95
Metric Version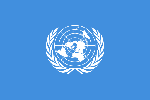 Learn more about our metric plans
No metric version of this plan is currently available.
Note: After your purchase, you will receive an email with instructions for logging in to download the plan.
Similar Woodsmith Plans
---