Heavy-Duty Plank Workbench
A basic, stable workbench is a must for every shop. Building this bench won't break the bank, either.
This bench you see here is strong enough for any task you can throw at it and will last for generations. It can really take a beating. But the best part is, you can build it in a weekend using readily available construction-grade lumber. And the woodworking couldn't be simpler. The base assembly involves a few lag screws. The top planks are held with washer-head screws. And in the end, you'll have a bench that lasts for decades.
What You Get:
6 pages of step-by-step instructions
20 full-color photos and illustrations
Retail sources for hardware and supplies. Materials list
Shop-tested guarantee from the editors of Woodsmith and ShopNotes magazines
A standard and metric version of this plan is available. Please select the version of this plan that you would like to purchase.
Standard Version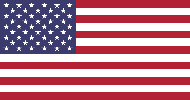 Learn more about our standard plans
Heavy-Duty Plank Workbench Plan
SN13734…$12.95
Metric Version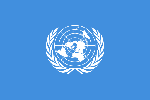 Learn more about our metric plans
Heavy-Duty Plank Workbench Plan
SN13734M…$12.95
Note: After your purchase, you will receive an email with instructions for logging in to download the plan.
Similar Woodsmith Plans
---