Fold-Down Workstation
This workstation has it all — a space-saving, fold-down workbench, easy-access tool rack, and a wall-mounted cabinet.
A solid wood, laminated benchtop and swing-out legs form the heart of the workbench. Wall-mounted tool rack and storage cabinets keep your tools organized and within easy reach from the bench. A bolt-on cast iron vise adds clamping capability to the workbench, and a set of dog holes in the top offer even more clamping options. It's a solid, versatile tool, and with the top folded down, the workbench takes up very little space in your garage or shop. Plans for an alternate top made of three layers of plywood with a hardboard work surface are included.
What you get:
15 pages of detailed how-to instructions ensure your success
More than 60 full-color photos, illustration and exploded views
Shop-tested technique for building a dead-flat laminated top
Cutting diagram, materials list, retail sources for hardware
A standard and metric version of this plan is available. Please select the version of this plan that you would like to purchase.
Standard Version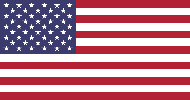 Learn more about our standard plans
Fold-Down Workstation Plan
SN07222…$12.95
Metric Version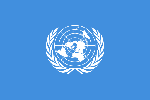 Learn more about our metric plans
Fold-Down Workstation Plan
SN07222M…$12.95
Note: After your purchase, you will receive an email with instructions for logging in to download the plan.
Similar Woodsmith Plans
---