Dovetailed Tool Tote
Classic joinery and a unique drawer catch are sure to challenge your skills.
Having a place for your most-used hand tools and supplies makes every project go a little smoother. The tool tote you see here fills the bill. It's a take-off of a shipwright's toolbox. There's not one piece of hardware on it, yet the drawers stay in place as you carry the box around. The secret is a lipped drawer front that nestles into a dado in the tote's bottom when the drawer is closed. To open the drawer, just lift it slightly and slide it out. It's an ingenious solution. The case is assembled with dovetails and the drawer boxes are made with halfblind dovetails. But don't worry — we'll give you all the tips and tricks you need for great results.
What You Get:
8 pages of step-by-step instructions
29 full-color photos, illustrations and exploded views
Includes a simple technique for hand-cut dovetails
Cutting diagram, materials list, and retail sources for hardware and supplies
Standard Version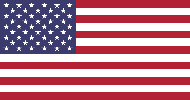 Learn more about our standard plans
Dovetailed Tool Tote Plan
SN12012…$9.95
Metric Version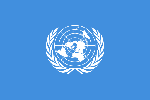 Learn more about our metric plans
No metric version of this plan is currently available.
Note: After your purchase, you will receive an email with instructions for logging in to download the plan.
Similar Woodsmith Plans
---