Classic Oak Wine Server
Host your friends in style with this elegant and functional wine server.
This wine server is loosely based on a turn-of-the-century drop-front writing desk. But instead of the door opening to reveal a writing surface and pigeonholes for stationery storage, the space holds your wineglasses and accessories. Even after changing the function and most of the dimensions, the character of the original design still shines through. It's also a great project for woodworkers of any skill level. In fact, you can build this wine server with little more than a table saw and router. And there's nothing too complicated about the construction. We used screws for most of the joints, then covered the screw heads with false tenons.
What You Get:
12 pages of step-by-step instructions
More than 60 full-color photos and illustrations
Cutting diagram and materials list
Retail sources for project supplies and hardware
A standard and metric version of this plan is available. Please select the version of this plan that you would like to purchase.
Standard Version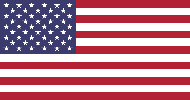 Learn more about our standard plans
Classic Oak Wine Server Plan
WS17630…$15.95
Metric Version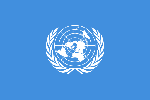 Learn more about our metric plans
Classic Oak Wine Server Plan
WS17630M…$15.95
Note: After your purchase, you will receive an email with instructions for logging in to download the plan.
Similar Woodsmith Plans
---