Circle Cutting Jig
With this jig you can cut perfect circles quickly and reliably on the band saw.
This jig's base is made from phenolic plywood. Its durable, slick surface is perfect for supporting the workpiece as you rotate it through the cut. An adjustable pivot pin on a heavy-duty aluminum bar allows you to cut circles up to 38" in diameter. Finally, a unique stop system lets you align the pivot pin with the front edge of the blade.
What you get:
6 pages of detailed step-by-step instructions
20 full-color photos, illustrations and exploded views
Shop-tested tips and techniques
Materials list
Retail sources for hardware and supplies
A standard and metric version of this plan is available. Please select the version of this plan that you would like to purchase.
Standard Version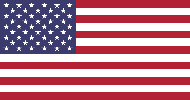 Learn more about our standard plans
Circle Cutting Jig Plan
SN11324…$7.95
Metric Version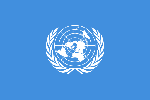 Learn more about our metric plans
Circle Cutting Jig Plan
SN11324M…$7.95
Note: After your purchase, you will receive an email with instructions for logging in to download the plan.
Similar Woodsmith Plans
---