Cabinetmaker's Saw Till
This wall-mounted case provides convenient storage for your handsaws and other treasured hand tools.
The large, upper section provides a safe, convenient resting place for large and small handsaws. The shelf below can be used to store some of your most used hand tools. Two design features stand out. The first is the contour of the sides that mimics the taper of a large crosscut or rip saw. As well as being decorative, this lightens the case and makes it easily accessible. Then there's the unique "notch and tenon" joinery used to assemble the case sides and shelves. You'll find that making this joint is an interesting challenge and results in an extremely rigid case. In the end, you'll have a very handy project that showcases both your craftsmanship and some of the tools you use to make it happen.
What You Get:
8 pages of step-by-step instructions
More than 40 full-color photos and illustrations
Patterns for the curved sides
Cutting diagram and materials list
Retail source for project supplies
Standard Version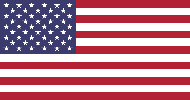 Learn more about our standard plans
Cabinetmaker's Saw Till Plan
WS18138…$9.95
Metric Version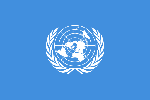 Learn more about our metric plans
No metric version of this plan is currently available.
Note: After your purchase, you will receive an email with instructions for logging in to download the plan.
Similar Woodsmith Plans
---