5 Shop Projects
You can build five essential shop projects this weekend with just seven sheets of plywood and a box of screws.
Sometimes "quickie" projects are second-rate, slap-together contraptions that don't do the job well and don't last long. But that's not the case with the workbench, router table, table saw stand, tool stand, and assembly boxes you see here. These projects are strong, easy to build, and make the most of the space in any small shop. To start with, each is built from one or two sheets of run-of-the-mill, inexpensive 3/4" fir plywood. The joinery is pretty basic too — just butt and rabbet joints fastened with glue, screws, and nails. Although they're not fancy, these simple projects have enough features, storage, and flexibility to make spending time in your shop more enjoyable.
What you get:
11 pages of step-by-step instructions
More than 30 full-color photos, illustrations and exploded views
Materials list. Cutting diagrams. Retail sources for hardware and supplies
Shop-tested guarantee from the editors of Woodsmith and ShopNotes magazines
Standard Version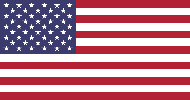 Learn more about our standard plans
5 Shop Projects Plan
SN07822…$12.95
Metric Version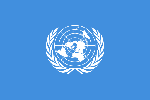 Learn more about our metric plans
No metric version of this plan is currently available.
Note: After your purchase, you will receive an email with instructions for logging in to download the plan.
Similar Woodsmith Plans
---