2-in-1 Desk Set
Combining brass and an eye-catching exotic hardwood, this handy desk set gives you the opportunity to develop some new skills.
This desk set is really two projects in one. At first glance, it looks like a simple stamp dispenser. But when you take a closer look, you'll also find a brass-and-wood letter opener with a replaceable blade. And, there's plenty to challenge your woodworking and metalworking skills. But don't worry — you'll be using full-size patterns to simplify the complex parts. And this is also the perfect project for that extra-special piece of wood you've squirreled away.
What you get:
8 pages of step-by-step instructions
Over 40 full-color photos and illustrations
Tips and techniques for working with brass
Full-Size patterns
Standard Version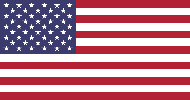 Learn more about our standard plans
2-in-1 Desk Set Plan
WS17234…$7.95
Metric Version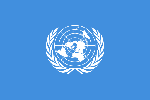 Learn more about our metric plans
No metric version of this plan is currently available.
Note: After your purchase, you will receive an email with instructions for logging in to download the plan.
Similar Woodsmith Plans
---