Waterstone Sharpening Tray
A handy sharpening station makes it convenient to use your waterstones. The result is sharp tools every time.
Waterstones give your tools a razor sharp edge quickly and with little effort, but they can be inconvenient to use. First, you need a way to hold the stone in place while you sharpen. But the real problem is the mess they make. It quickly spreads to cover your benchtop. This sharpening tray can help. The tray is a long base with individual platforms to hold three stones securely. The tray sides do a great job of containing the water the stones require.
What you get:
3 pages of step-by-step instructions
9 full-color photos, illustrations and exploded views
Shop-tested tips for watertight gluing and finishing
Retail sources for waterstones
Standard Version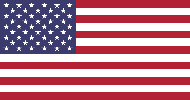 Learn more about our standard plans
Waterstone Sharpening Tray Plan
SN12028…$7.95
Metric Version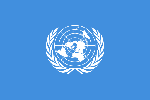 Learn more about our metric plans
No metric version of this plan is currently available.
Note: After your purchase, you will receive an email with instructions for logging in to download the plan.
Similar Woodsmith Plans
---