Stacking Sawhorses
A simple system of interlocking tabs and notches makes this set of stacking sawhorses as sturdy as they are versatile.
Each of these stacking sawhorses stands 17" tall, which is a perfect working height for assembling a large project. But simply stacking one sawhorse on top of another raises the top sawhorse to a height of 30" and provides a comfortable bench height for most jobs. Storage isn't a problem either. You can tuck a whole stack of sawhorses in a corner. Best of all, you can make four complete sawhorses from a single sheet of plywood!
What you get:
5 pages of step-by-step instructions
22 full-color photos and illustrations
Cutting diagram
Retail sources for project supplies
Standard Version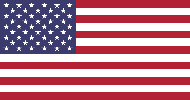 Learn more about our standard plans
Stacking Sawhorses Plan
SN04224…$7.95
Metric Version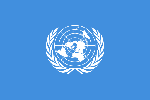 Learn more about our metric plans
No metric version of this plan is currently available.
Note: After your purchase, you will receive an email with instructions for logging in to download the plan.
Similar Woodsmith Plans
---