Stackable Storage Cubes
Stack up your storage in any space, in any configuration, any way you like!
Create a system of organization that's easily customizable to fill any space and hold any items that you desire with these stackable storage "cubes". The system consists of two sizes of cubes: One is square, and the other is rectangular and twice the length of the square. That means two squares match the width, or height, of a rectangle, depending on how you stack them. Besides being versatile, these units are also made with just a few parts — melamine, strips of oak, hardboard, and screws. This makes them easy to build, and the contrast of the melamine with the oak creates a clean, contemporary look.
What you get:
4 pages of step-by-step instructions
10 full-color photos and illustrations
Retail sources for project supplies
Standard Version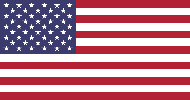 Learn more about our standard plans
Stackable Storage Cubes Plan
WB30452…$7.95
Metric Version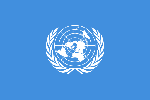 Learn more about our metric plans
No metric version of this plan is currently available.
Note: After your purchase, you will receive an email with instructions for logging in to download the plan.
Similar Woodsmith Plans
---