Patio Serving Cart
This easy-to-build cart features fold-out leaves, a recessed tray, and customized inserts. Perfect for your next cookout!
When cooking out, there never seems to be enough space for all the "stuff" that goes along with grilling. You need a spot for all those cooking utensils, platters, and sauces. Then there's the issue of what to do with all the food. With its fold-out leaves, recessed storage area, and an adjustable shelf, this cart has more than enough space for all the grilling gear and food. The large, heavy-duty casters make it easy to roll wherever you need it and then lock it in place for stability. The construction is straightforward with simple joinery. A special jig helps you assemble the shelves, top, and leaves. All of the slats are identical, so it's easy to make a lot of parts with one setup.
What you get:
Unlimited access to this Video Plan — a full episode of the Woodsmith Shop TV Show!
14 pages of step-by-step instructions
60 full-color photos, illustrations and exploded views
Bonus article on an easy-to-apply outdoor finish
Cutting diagram and material list
Retail sources for all project supplies
Standard Version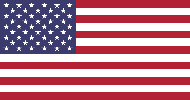 Learn more about our standard plans
Patio Serving Cart Plan
WS16520…$12.95
Metric Version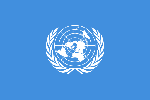 Learn more about our metric plans
No metric version of this plan is currently available.
Note: After your purchase, you will receive an email with instructions for logging in to download the plan.
Similar Woodsmith Plans
---