Handsaw Miter Box
This handy jig makes it easy to make cuts in small pieces safely and accurately every time with your handsaw.
Cutting small pieces like delicate molding or thin glass stop poses some unique challenges. Since the pieces are often very small, they can be hard to hold down and cut safely at the table saw or power miter saw. But it's important that each piece is cut accurately for a tight fit. For this reason, we usually rely on a handsaw and a miter box. Now, this the cheap, plastic miter boxes you find at hardware stores. The wide slots in these miter boxes don't do a good job of guiding the saw. Instead, in the miter box you see here a set of low-friction guides press against the body of the saw plate without binding. The results are safe, accurate cuts.
What you get:
5 pages of step-by-step instructions
14 full-color photos, illustrations and exploded views
Includes a design option for Japanese-style pull saws
Retail sources for project hardware and supplies
Standard Version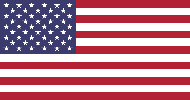 Learn more about our standard plans
Handsaw Miter Box Plan
SN10636…$7.95
Metric Version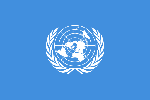 Learn more about our metric plans
No metric version of this plan is currently available.
Note: After your purchase, you will receive an email with instructions for logging in to download the plan.
Similar Woodsmith Plans
---