Drill Press Depth Stop
With a few pieces of simple hardware, you can build this add-on to make drilling holes at a consistent depth faster and easier.
The depth stop on some drill presses seems like an afterthought. Setting it can be a fussy operation. That's where the upgrade you see here really shines. Plus, it adds the ability to lock the quill at any height. First, a steel bracket mounts to the side of the drill press. A wood collar fits around the quill's metal collar. Attached to the wood collar is a threaded rod that passes through the bracket for adjusting the quill position and push-button nuts act as stops on the rod.
What you get:
2 pages of step-by-step instructions
9 full-color exploded views, photos and illustrations
Retail sources for project supplies
Standard Version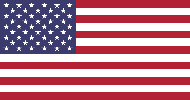 Learn more about our standard plans
Drill Press Depth Stop Plan
WS22126…$7.95
Metric Version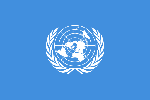 Learn more about our metric plans
No metric version of this plan is currently available.
Note: After your purchase, you will receive an email with instructions for logging in to download the plan.
Similar Woodsmith Plans
---