Diamond Bookcase
Strong, yet easy-to-make joinery and an attractive design combine to create plenty of storage.
This bookcase has plenty of room to display books or other treasures and do it with great style. It's designed so that it can sit either horizontally or vertically to conform perfectly to your space. All you need to do is change the location of the feet. Although the case looks like a series of diamonds assembled by connecting square boxes, it's really built from a series of panels. The panels are joined with tongue and dado joinery that come together to form diamond-shaped openings. Some of the openings, or "cubbies," have back panels to add stability to the case. Plus, you can add beveled shelves in the openings and across the top to create different storage options.
What you get:
8 pages of step-by-step instructions
More than 90 full-color photos and exploded views
Special tips and techniques
Cutting diagrams. Materials list. Retail sources for project supplies
Standard Version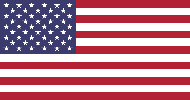 Learn more about our standard plans
Diamond Bookcase Plan
WS19924…$12.95
Metric Version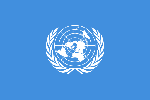 Learn more about our metric plans
No metric version of this plan is currently available.
Note: After your purchase, you will receive an email with instructions for logging in to download the plan.
Similar Woodsmith Plans
---