Craftsman's Tool Chest
This beautiful, traditionally styled chest will make the perfect home for your most prized hand tools.
One look will tell you this wasn't meant to be just a simple, utilitarian tool chest. Two things immediately catch your eye. The first is the wood — curly and birdseye maple enhanced by a rich, grain-popping dye. Now look past the wood and you start to notice the details. The frame-and-panel doors (and back) and all the delicate moldings give the chest a classic look. But when you open the doors and look inside, you quickly realize that tool storage is the goal here. Behind each door you'll find a hallow recess, perfect for hanging a few often-used tools. And that's just the start. The chest holds eleven graduated drawers that provide a spot for just about any small tool. And no doubt, other uses for this chest come to mind — jewelry, keepsakes, or a special collection. But whatever the contents, this project will hold them in style.
What You Get:
15 pages of step-by-step instructions
Nearly 90 full-color photos and illustrations
Materials list
Standard Version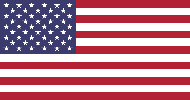 Learn more about our standard plans
Craftsman's Tool Chest Plan
WS16832…$12.95
Metric Version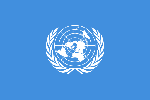 Learn more about our metric plans
No metric version of this plan is currently available.
Note: After your purchase, you will receive an email with instructions for logging in to download the plan.
Similar Woodsmith Plans
---