Cell Phone Charging Station
This handy caddy for electronic devices gives easy access to cords but keeps them out of sight and free from becoming a tangled mess.
This handy charging station brings all your personal digital assistants, cell phones, and MP3 players to one location with the wires neatly stored for easy access. Made of inexpensive poplar and maple, the station is easy to build using simple joinery techniques. There's just a box, a tray, and two hinged panels which install easily with brass pins. The access panels hide a power strip where unsightly transformers can be kept out of sight. The electronic devices sit on a row of brass pins mounted in one panel and also allow cords to pass through to the devices.
What You Get:
6 pages of step-by-step instructions
More than 30 full-color photos and illustrations
Cutting diagram and materials list
Retail sources for project supplies and hardware
Standard Version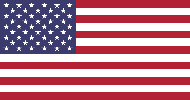 Learn more about our standard plans
Cell Phone Charging Station Plan
WS17618…$7.95
Metric Version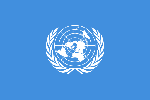 Learn more about our metric plans
No metric version of this plan is currently available.
Note: After your purchase, you will receive an email with instructions for logging in to download the plan.
Similar Woodsmith Plans
---