Campaign Chest
Packed with traditional details, you can build one or two of these small chests to add style and storage to your home.
Campaign furniture was designed to provide 19th-century military officers with rugged, versatile storage that could be packed up and moved easily. Although you probably aren't on the move, no doubt your house could use more storage. And you'll find that the solid construction and eye-catching details of this project make it ideal for homes today.
What You Get:
Unlimited access to this Video Plan — a full episode of the Woodsmith Shop TV Show!
16 pages of step-by-step instructions
More than 80 full-color photos, illustrations and exploded views
Techniques for cutting half-blind dovetails and inseting brass corners
Cutting diagram. Materials list. Project Sources
Standard Version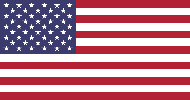 Learn more about our standard plans
Campaign Chest Plan
WS16930…$12.95
Metric Version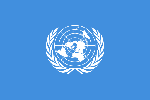 Learn more about our metric plans
No metric version of this plan is currently available.
Note: After your purchase, you will receive an email with instructions for logging in to download the plan.
Similar Woodsmith Plans
---