Byrdcliffe-Inspired Linen Press
With colorful carved panels and a tinted-varnish finish, this linen press is a joy to build and a beautiful addition to any room in your house.
The first thing you'll notice when you look at this project are the carved panels in the doors. While they may look complicated to create, don't fear. You don't need to be an artist or master carver to recreate the look seen here. A few simple steps and some watercolors are all that's needed to bring these panels to life. The next thing you'll notice is the green-tinted quartersawn white oak. A quick wash with a tinted-varnish will set the linen press apart from any piece of furniture you own, and it will stand out anywhere you put it.
What you get in the Byrdcliffe-Inspired Linen Press plan:
21 pages of step-by-step instructions
Over 90 full-color photos and illustrations and exploded views
Cutting diagram and materials list
Full step-by-step for carving and coloring panels
Standard Version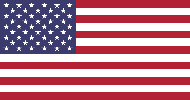 Learn more about our standard plans
Byrdcliffe-Inspired Linen Press Plan
WS23642…$15.95
Metric Version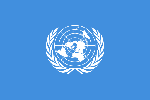 Learn more about our metric plans
No metric version of this plan is currently available.
Note: After your purchase, you will receive an email with instructions for logging in to download the plan.
Similar Woodsmith Plans
---