Rose-Covered Trellis
This beautiful and easy-to-build garden trellis would be a wonderful addition to any outdoor space.
Built of common western red cedar, available at most home centers, this trellis upgrades any space you add it to. Its simple form and function make it a great platform to grow your favorite vining plants, and once those plants are established, it offers shade to the areas around it. The construction of this trellis packs in some good woodworking techniques that you can use in other projects too. But not to worry – The construction of this is simple enough for even a first-time woodworker. And after you've completed it, you'll have a great addition to your garden.
What You Get:
7 pages of step-by-step instructions
More than 30 full-color photos, illustrations and exploded views
Materials and supplies list
Standard Version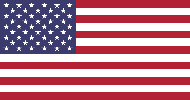 Learn more about our standard plans
Rose-Covered Trellis Plan
WB24228…$7.95
Metric Version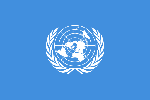 Learn more about our metric plans
No metric version of this plan is currently available.
Note: After your purchase, you will receive an email with instructions for logging in to download the plan.
Similar Woodsmith Plans
---