Dresser Top Valet
This practical organizer is a great way to show off special materials and try out unique techniques, as well.
Your "everyday carry" is the term for the items you have close at hand throughout the day. For most of us, this means car keys, wallet, and mobile phone. But it doesn't take long to accumulate some extras like spare change, a pocketknife, sunglasses, wristwatch — you get the idea. At the end of the day, these things need a place to go. That's where a dresser-top valet comes in handy. It's the ideal home for all the odds and ends. Beyond better organization, this project provides a treat for the woodworker, too. It's small enough to splurge on materials without hurting your pocketbook. The small scale lets you try out some interesting techniques, like the curved, fluted lid. All in all it's an ideal way to spend a weekend in the shop.
What You Get:
7 pages of step-by-step instructions
30 full-color exploded views, photos and illustrations
Special technique for the curved, fluted lid
Materials list and cutting diagram
Retail sources for hardware and supplies
A standard and metric version of this plan is available. Please select the version of this plan that you would like to purchase.
Standard Version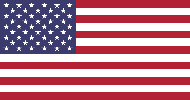 Learn more about our standard plans
Dresser Top Valet Plan
WS22418…$0.00
Metric Version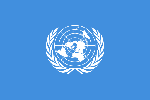 Learn more about our metric plans
Dresser Top Valet Plan
WS22418M…$0.00
DOWNLOAD
Note: After your purchase, you will receive an email with instructions for logging in to download the plan.
Similar Woodsmith Plans
---