Double Porch Rocker
With its solid construction and elegant design, this rocker is sure to be the most relaxing project you have ever built.
With this classic-style rocker, you can spend time relaxing on your porch, deck, or patio. It has ample space for one person to stretch out while reading a good book. But it's just the right size to cozy up to your significant other, kids, grandkids, or the family dog. We spent a lot of time getting the shape of the rockers just right for easy, no-effort rocking. The seat slats are curved for comfort. We'll show you how to make them using a pattern to lay out the shape before cutting them on a band saw using a jig. Also, there's something unique about the way the seat slats are attached to the rails. Instead of screws, we used slotted dowels secured with thin wedges. This provides a long-lasting connection that will stay strong for years to come.
What You Get:
31 pages of step-by-step instructions
140 full-color exploded views, photos and illustrations
Full-scale patterns for all the curved parts
Materials list and cutting diagram
Retail sources for hardware and supplies
A standard and metric version of this plan is available. Please select the version of this plan that you would like to purchase.
Standard Version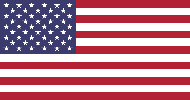 Learn more about our standard plans
Double Porch Rocker Plan
WS22244…$15.95
Metric Version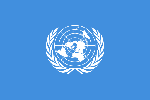 Learn more about our metric plans
Double Porch Rocker Plan
WS22244M…$15.95
Note: After your purchase, you will receive an email with instructions for logging in to download the plan.
Similar Woodsmith Plans
---